Greetings, dear readers! I hope you are enjoying the kick-off of this wonderful holiday season. This is the most extensive post I have done in quite some time, and I really hope you enjoy it and can reap a few (or more!) great ideas from it. Granted, none of the ideas are
mine,
but I have put together an awesome collection of holiday ideas organized right here in one post.
A lot of these ideas are on my pinterest boards, and some are ones that I searched for specifically. All of them have a source underneath their image so you can go right to it and find out more details. I made sure to go the extra mile to include all the correct sources, there are a few that I couldn't find and so they are linked back to my pin.
One last thing: for some reason there is a huge gap in the post between food and kids. When I am editing the draft it is fine but when it's published it goes crazy- sorry about that. So just keep scrolling down until you see the rest of the post. Thanks.
Here we go..... Enjoy!
Treat filled and decorated cupcake containers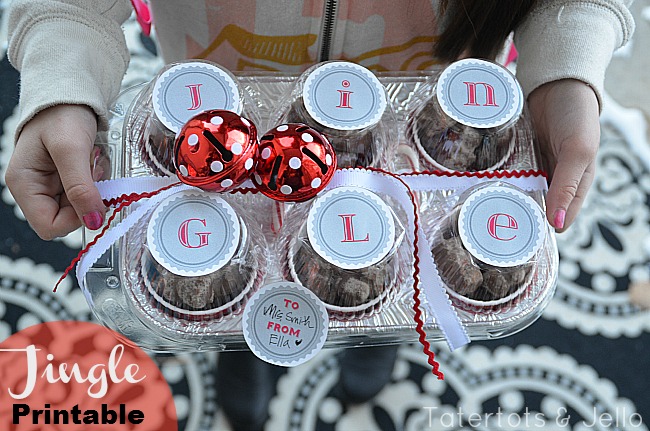 Handmade reusable gift bags and tags
Chalkboard tags
Perfect recycled containers for little gifts
source
Lovely rustic woodland gift tags- maybe more of a masculine look for the men in your life?
Everyone needs to remember to say "thank you" after all the receiving is done:
Lovely December month printable (She has one for each month, check it out!)
I think we've all drooled over this Pottery Barn pic:
This was actually for the door vinyl but I just love the garland:
LOVE the wreaths on every window. Very East coast/Colonial to me.
This just looks comfy and perfect.
I actually own this dress. It makes me happy :)
These Kate Spade gold cap shoes are pretty much ah-maze-ing. Life of the party.
I have a weakness for great plaid bags in the winter.
I need a very warm something like this. Even though it is Men's, I still love it best.
Waiting for this pillow cover set to come in the mail. Perfect for my existing couch pillows.
Such a fun idea! Would be fun in any color or for birthdays too.
Simple, no cost idea for hanging Christmas cards.
Love this, except I would add some red :) I am a fun-loving red and green girl when it comes to my Christmas decorating!
Lovin' all things chalkboard.
Perfect vase filler, and yummy too! Love the antique jars and lids. Anyone know where I can find these lids????
Seen lots of these but the star shape is unique.
Just fun.
Candy cane placecard holders. Practical AND delicious treat for guests!
Maybe I'll hang a big tin star this year?
Need to whip up one of these no-sew tree skirts.
Love my red and green trees with cranberry garland and tons of different ornaments from childhood.
Don't know why I am taken with these vintage Santa mugs:
Every time I see this picture I just want to dig in.
I love how you can easily drizzle the frosting on instead of going to all the work of hand piping and icing.
Always a favorite and so easy to make festive. You could even do a chocolate fondue and let people decorate their own.
Just cute. Kids would go nuts decorating these.
A healthy holiday treat!
What a great way to use up all those pesky little perler beads :)
I am so doing this (or should I say making my kids go along with this:)
Always looking for different ways to pin the "whatever" on the "whatever" at my kids parties.
Easy art. Can't wait to see what my kiddos come up with for each little "quilt block."
Easy! That's the way I like it.
How cute is this and I know the kids would LOVE it:
And last but not least, am I the only one who does this to my kids on Christmas morning? My parents did it to me, and we were not allowed to cross until they gave us the "ok." Talk about torture!
That about wraps it up! There are so many great ideas out there but these are the ones I can realistically see myself doing and that are truly inspiring me. What about you? Thanks for stopping by!